Essential Molecular Biology Techniques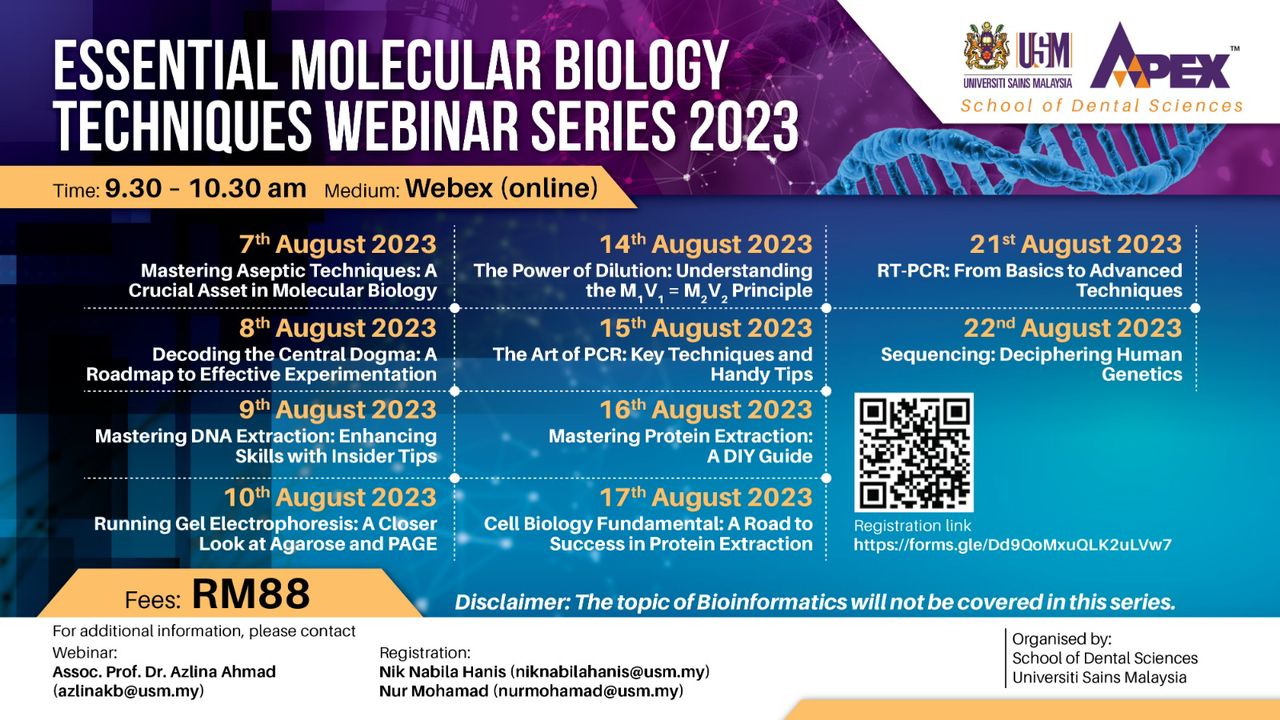 We are pleased to inform you that the School of Dental Sciences, USM Health Campus, will be organising the Essential Molecular Biology Techniques Webinar Series 2023
Time: 9.30 – 10.30 am
Medium: WEBEX
Additional information:
1. Each session is recorded and stored in a private Facebook group for participants to revisit or catch up on missed content.
2. Beyond the webinars, our dedicated mentorship service allows participants to book a one-hour personal session with the tutor for in-depth learning support.
Kindly distribute this event to your friends and colleagues.
Thank you, and have a great day.