About Us
In the early 90s, USM had begun the planning of School of Dental Sciences, to complement the existing School of Medical Sciences.

The establishment of the school was approved by the university Board of Directors in October 1998. Assoc Prof Dr Ab. Rani Samsudin was appointed as the first Dean on 1st November 1998. The new school is located in USM, Kelantan Branch (now known as Health Campus) situated in Kubang Kerian, Kota Bharu, Kelantan.

The School started operating on 1st December 1998 at Nursing Educational Unit. It was moved to a new location near the USM Hospital Accident & Emergency (A&E) Department on 26th January 1999. The initial small number of pioneer staff soon began to expand with the appointment of other professional and suport staff.

The degree offered is Doctor of Dental Surgery (DDS) and the first intake of 40 students was in May 1999 and they had since graduated in August 2004.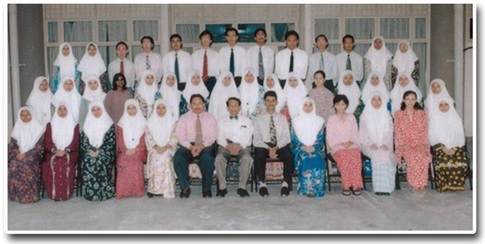 In early 2000, initial works on the development of the new building took place. By September 2001, the building was completed at an estimated cost of RM 12.5 million. On a historic day of 22nd March 2003, the building was officially inaugurated by the then Education Minister, Tan Sri Musa bin Mohamad.